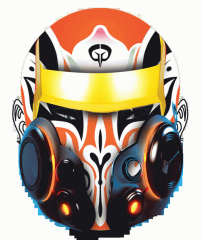 Getai Group (GG) is a creative arts curation agency and platform that consults, creates, collaborates and successfully implements events to bring different communities together. The group has organized and curated a series of alternative events at different locations such as People's Park Complex over the past year.
GG has been known for championing local original content that has been showcased at all our Getai events; Getai Electronica, Getai Ethnica, Getai Holidays, Getai Mash+Ups and many others. With our curation, communications & marketing strategy and events, we have successfully attracted more than 10,000 people to our events within months of being in business.
The group works together closely with public and private sectors in creating collaborations within many arts disciplines and the public, brands and government agencies. For example, we have been involved in launching a series of short documentary films called Singapore Stories by Discovery Channel, injecting local arts content to Urbanscape, the largest roof top yoga session in Singapore and partnering with private corporations such as Mercedes Benz to launch the CLA Shooting Brake over the last year, amongst others.
We strongly believe that the progression of our society lies heavily in the people's embracing of arts and culture that is unique to them, while broadening their horizons beyond our borders. We aim to invite the necessary conversation and contemplation that all art forms bring to a progressive and confident society. And with these fruits we hope to be a part of the bearing of a culture of peace, harmony, love and joy with higher appreciations of the power of the human spirit.
Getai Group was co-founded by Timothy De Cotta, Lionel Ang and Carmen Low in 2015 with the sole vision of pushing the local arts scene in Singapore to greater heights, while opening her to the rest of the world through arts and cultural exploration and exchange.

###

getaigroup@gmail.com
Want to find more groups and events like this?